05 November 2014, 5:44
Published time: November 04, 2014 19:18
Apple downplayed recent complaints concerning an apparent flaw that causes its new iPhone models of becoming bent by saying the issue had been reported only nine times. Now, a new website says the real numbers are staggering.


The administrators of "One of the Nine," a website launched this week, believe that Apple's initial claim that bent phones were being reported few and far between needs to be updated to reflect what's really happening: although Apple said at first that those complaints were overblown and that "a total of nine customers have contacted Apple with a bent iPhone 6 Plus" as of late September, the "One of the Nine" site says there have already been more than 300 documented instances of the devices becoming bent.

A video produced by "One of the Nine" and posted on YouTube this week shows 300 bent iPhones, and the affiliated blog currently contains a total of 329 user-submitted images of the same. In two days, the "What do 300 bent iPhone 6 look like?" video has garnered more than 121,000 views.



"Our aim at the moment is to get a consistent reply from Apple on what customers should expect when they visit an Apple Store with a bent iPhone," a creator of the site wrote in an email to The Huffington Post this week.

Apple started taking heat in late September when, days after its iPhone 6 and iPhone 6 Plus were debuted, customers complained that the devices were prone to becoming bent.

"Our iPhones are designed, engineered and manufactured to be both beautiful and sturdy," Apple said in response. "iPhone 6 and iPhone 6 Plus feature a precision engineered unibody enclosure constructed from machining a custom grade of 6000 series anodized aluminum, which is tempered for extra strength. They also feature stainless steel and titanium inserts to reinforce high stress locations and use the strongest glass in the smartphone industry. We chose these high-quality materials and construction very carefully for their strength and durability. We also perform rigorous tests throughout the entire development cycle including 3-point bending, pressure point cycling, sit, torsion, and user studies. iPhone 6 and iPhone 6 Plus meet or exceed all of our high quality standards to endure everyday, real life use."


Still from YouTube videoStill from YouTube video



Six days after sales started, Apple added, nine customers only had complained. "As with any Apple product, if you have questions please contact Apple," the company said in a statement.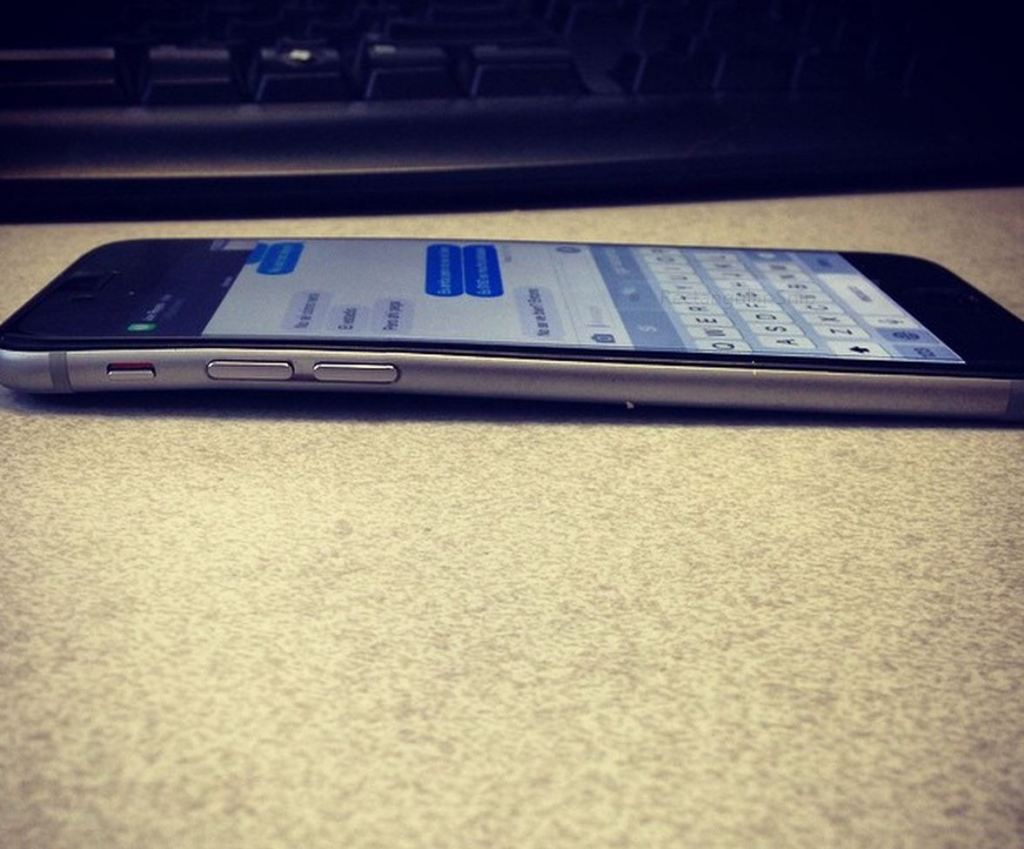 According to some, however, exposing the issue was caused an unexpected backlash from Apple to occur. Days after the Germany magazine Computer Bild uploaded a video in late September showing how easily the new phones could be bent, the publication's editor said an Apple representative called to say "you won't get any devices for testing purposes and you will not be invited to Apple events in the future."


"Is this really how your company wants to deal with media that provide your customers with profound tests of your products?" responded editor-in-chief Axel Telzerow. "Do you really think that a withdrawal of Apple's love and affection could have an intimidating effect on us? Luckily we do not have to rely on devices that Apple provides us with. Luckily, a lot of readers are willing to pay money for our magazine to keep us independent. So we are able to buy devices to do our tests anyway. Even devices of manufacturers that seem to fear Computer Bild's independent judgment."

On Monday this week, Kerry Flynn at the Huffington Post reported that the creator of "One of the Nine" has heard from customers who continue to be outraged over Apple's apparent response with regards to the continuing complaints.

Read also :

>> Secretive X-37B Military Space Plane Could Land Tuesday

>> Windowless Plane Set To Take Off In The Near Future

>> $1 Pocket Fire Extinguisher

>> "Urine-tricity" To Turn Urine into Electrical Power

"The site's creator, who asked to remain anonymous, told The Huffington Post in an email that customers say they have received unequal treatment from Apple after reporting bent phones. Some received a free replacement, for example, while others reported having had to pay up," Flynn wrote. "The creator hopes his site could lead to a standardized response from Apple when someone brings in a bent phone."

Apple has not officially commented on the so-called "Bendgate" scandal since releasing their nine-unit figure in late September. Flynn wrote that the company did not immediate respond to requests for comment from HuffPo.

RT.com
Topic edited 1 times, last edit by RouTe, 05 November 2014, 6:09
---
You Lie Because You Are Scared